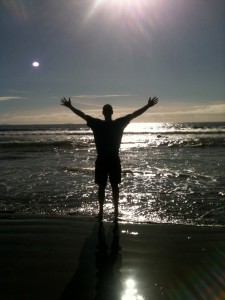 Hi There!
Welcome to mattwahl.com! More importantly, welcome to The Fun Side of Life! However you found this website, I'm glad you're here!
The Message!
The main idea behind The Fun Side Of Life is to "Take Action in the Direction of Your Happiness!"  The Fun Side of Life is made up of a few simple ideas: look at life as an adventure, stay a kid at heart, use your gifts and talents to do something you love that adds value to the world and last but not least, enjoy yourself! When combined with the decision to look at and live on the fun side of life, those simple ideas come together to create a powerful and fun way of life!
The Music!
I call my music, "Fun-Loving, Sunny-Day, Acoustic Music!" Another description I use is "Suntry Music,  A Little Folk, a Little Country and a lot of Sunshine!" I sing, play the acoustic guitar, the ukulele and the harmonica.
The Website!
If you look at the menu bar above you can see the different pages here at www.mattwahl.com. There you'll find my bio, information about my CD's, my live performance schedule, news, videos, my blog and more. Over the right you can use the .mp3 player to hear some of my songs (you can hear more on the CDs/Music page) and you'll find links to my sites at Facebook, Twitter, Myspace and my YouTube channel.
Enjoy yourself and thanks for being here!
Matt